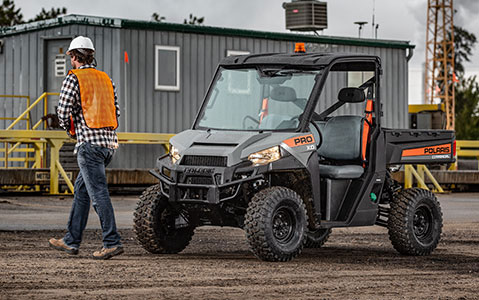 Corporate and fleet
From on-road to off-road, electric to diesel, Polaris has vehicles designed to handle any application. From shuttling guests at an event to moving workers and equipment across a jobsite, request the best. Polaris vehicles provide you with a low cost of ownership for an increased return on your investment. Choose Polaris as your brand of choice for side-by-side utility and transportation vehicles.
As Australia's number one utility side x side off-road vehicle manufacturer, Polaris is well positioned to provide utility AWD vehicle solutions to corporate, government, defence and fleet customers. In any work environment, Polaris vehicles are durable and stand up to safety, payload and serviceability requirements. They are designed and purpose built in collaboration with industry practitioners and engineered to provide optimised service across any commercial or fleet application.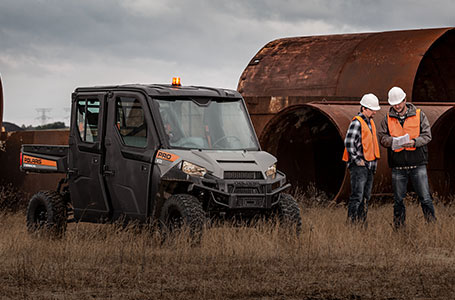 Construction
Every construction site has utility vehicles. Polaris Commercial offers vehicle solutions for moving both people and goods, creating a more efficient jobsite. With seating up to 6, payloads up to 941kg and towing capacities up to 1,134kg. Polaris Commercial vehicles allow you to do more work with less effort.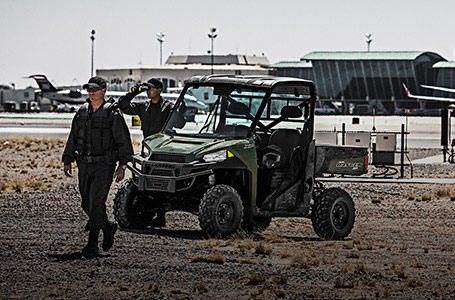 EMERGENCY RESPONSE
When natural disasters occur, have the vehicles that response services need the most to go where larger vehicles can't. Polaris has utility vehicles that can be used for transporting goods, escorting those in need, and disaster cleanup.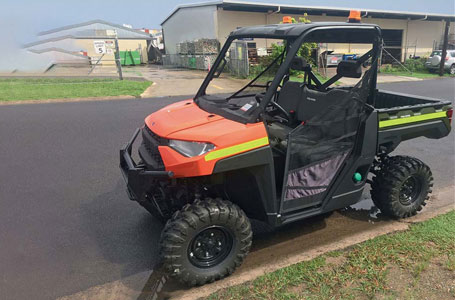 PARKS AND RECREATION
Whether you need to be monitoring parks and/or events to make certain tasks easier, Polaris has an off-road vehicle solution to cater for your needs. Petrol, Electric or Diesel with seating options between 2 and 6.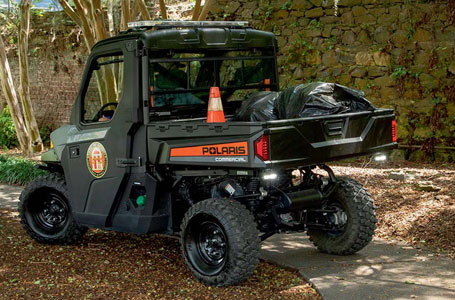 Government
From fire & rescue to local law enforcement and even to the military, Polaris has you covered with multiple vehicle solutions. Enquire today to see how Polaris can assist with your vehicle needs.
OUR MODELS
Industry-Leading Commercial Utility Vehicles Built to Withstand The Tough Duty Cycles And Usage on The Worksite - The New Work Utility Vehicle Standard.
DIVERSE PRODUCT RANGE
From construction sites to council ovals, from electric to diesel, Polaris manufactures a portfolio of products that require less downtime, offer improved vehicle lifecycles and a lower total cost of ownership than other vehicles. We offer over 100 different accessories to handle any job in any climate, warm or cold. We offer low speed, all-electric models available that promote sustainability while eliminating carbon outputs and pollutants. We also offer 2, 3, 4 and 6-seat options across our single cab and crew models, as well as a huge range of engineered accessories to fit a broad cross-section of worksite applications.
ENGINEERED ACCESSORIES
Polaris Genuine Engineered Accessories provide hundreds of options to allow your vehicle to be customised to your exact needs and applications: vehicle protection, OHS occupant safety, occupant comfort, and working accessories to enhance usability. We offer:
Roofs, windshields and full cabs
Racks and storag
Light bars
Tires and wheels
Brushguards
Winches
Strobe and safety lighting
Fire extinguisher holders
Lock and Ride storage boxes
And more…
COMMITTED TO SAFETY
Our commitment to safe driving practices is well-documented - we offer the largest range of models with certified Roll Over Protection Structured (ROPS), full passenger seat belts, safety doors/nets and free helmets with selected Polaris units. As a global brand with a nationwide network of dealers offering service and support, and the largest range of off-road vehicles on the market, including diesel, petrol, and electric vehicles, why not consider joining our Corporate Fleet Programme? We offer discounts across vehicle purchase, genuine Polaris accessories and consumable service parts. We also provide priority booking times for scheduled servicing, pick-up and delivery services, and guaranteed stock levels for consumable parts. Interested in learning more about us and how we might be the perfect fit for your commercial needs?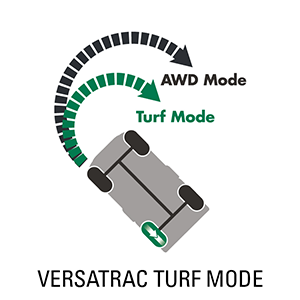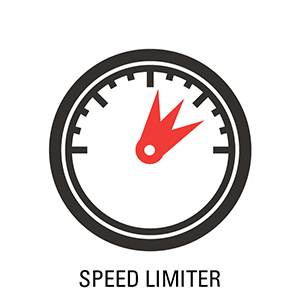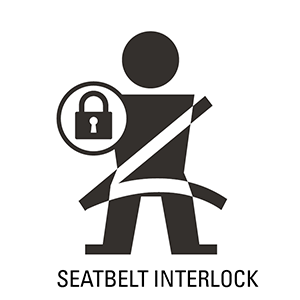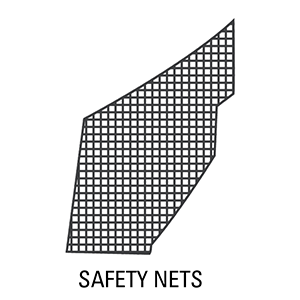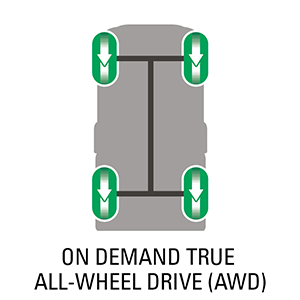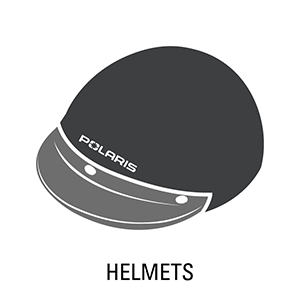 CONTACT YOUR LOCAL POLARIS DEALER TO LEARN MORE