We have a display RZR PRO R 4 seater that has just arrived and will now be going on an East Coast Tour. This gives you the chance to go and view the next generation of RZR up close. Please find the tour dates and locations below.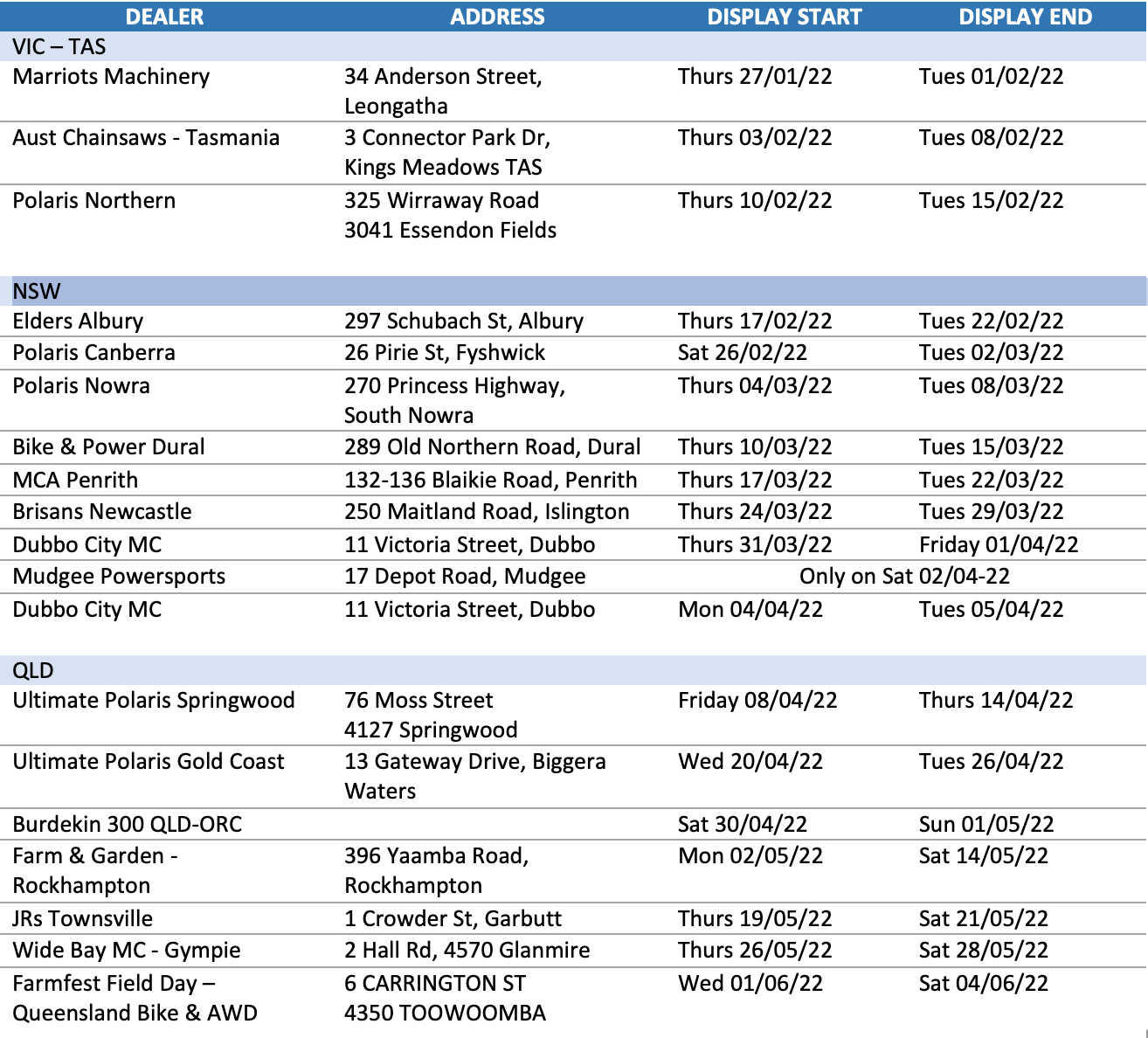 Due to the current Covid-19 situation, please check with your dealer before your visit.

For further information on the RZR Pro R click here, watch the 2022 All-New Polaris RZR Pro R video here, or contact your Polaris dealer here.

Don't miss out! Our RZR Pro R pre-order program is hot and ready. Learn more about the pre-order program either from your dealer or click here.